Entry Level Sales Executive
Camas, Washington
Overview
At Fisher, we value our salespeople as the initiators of our firm's growth, as well as those who lead the charge in bettering the lives of our clients. As the first point of contact with potential clients, our Account Executives help investors learn about our transparent fee structure, personalized strategies, and unique investment philosophy. Account Executives allow these potential clients to understand how our services can benefit their lives and help them reach their long-term goals. At Fisher, you can turn your sales and communication skills into a successful long-term career.
Schedule: Full Time
Level: Entry
Travel: None
Salary: Competitive
Uncapped Commissions. Warm Leads Provided. Upward Career Mobility.
Success Profile
At Fisher, our Account Executives demonstrate the following traits, and all are equally important to their success.
Resilient
Goal Oriented
Results Driven
Persuasive
Trustworthy
Relationship Oriented
Culture
In the fast-paced Account Executive role, you will work in an exciting and vibrant atmosphere while communicating Fisher's value proposition to high-net-worth investors, arranging meetings with our Vice Presidents. Your sales production directly affects your growth, and you will be recognized and rewarded for your performance.
We reinforce your success with operational support, customized training programs, mentoring, and career coaching. You can also appreciate the stability of a growing firm with clients globally.
Potential Career Path
At Fisher, we can help you become a high-performing professional and achieve long-term success, regardless of your background. We offer a defined sales career track to an exclusive and lucrative opportunity in the investment industry, an opportunity earned by merit. Your sales production directs your progress – not tenure, or designations.
Our robust training offerings and supportive resources will help drive your professional development and growth as you build your lifelong career at Fisher. Each step along your journey leads to more resources, more responsibility, and more rewards.

Are you ready for a thriving
sales career?
Our Global Benefits
We provide coverage that helps you stay healthy and live your best life throughout your Fisher career. This includes well-balanced and proactive health care options, and additional benefits that support your health and financial wellness.
Health Care

Quality health care packages offered globally, covering you and your qualified dependents.

Work-Life Balance

We provide various forms of support and flexibility so you can achieve appropriate balance across all your priorities.

Awards & Recognition

We celebrate achievements and drive a strong culture of recognition across the organization.

Time Off

Our annual leave packages and country-specific paid holidays help you balance work and free time.

Retirement Plans

Company contributions to your 401(k) retirement or pension plan, and access to financial planning tools.

Career Growth
& Development

Learning and development programs and resources support you as you build your Fisher career.
Responsibilities
Are you passionate about helping small businesses succeed? Do you have a winning track record and love working on a team with a shared vision to better the lives of your clients? If so, then we have an exciting new role and we are looking for you!
You will get in on the ground floor and represent Fisher Investment's 401(k) Solutions Group; a expanding B2B division of a global money manager. You'll work with us to help thousands of businesses in a traditionally underserved market. You will educate others on how to reach a dignified retirement while growing your career and income along the way. Combine your experience with sales and helping others to excite people about a better future. Your success will provide great earning potential and you'll report directly to your sales manager who will aid in your development.
The Opportunity:
This is an opportunity to accelerate your career and grow your wealth. As a B2B Sales Executive, you'll run a high volume of outreach to decision makers at companies that fit our Ideal Customer Profile and produce new business opportunities for yourself and our sales teams. You'll control your success. Along with future growth opportunity, team building, and the excitement of something new, prepare to be challenged to help build and scale the program. We want you to bring your knowledge to help us take advantage of opportunities to continue our expansion. In this sales development role you'll play an essential part in the future of our 401(k) Solutions Group.
The Day-to-Day:
Engage company executives, owners, and plan sponsors to coordinate phone consultations for yourself and others to create qualified sales opportunities

Manage your personal sales pipeline through various email and calling campaigns

Work in a vibrant atmosphere with like-minded peers and be rewarded through competing in a meritocracy

Run a high volume of outreach to decision makers at companies that fit our Ideal Customer Profile
Your Qualifications:
College degree or 2+ years sales experience

Natural desire to connect with people

A desire for uncapped earnings

Persuade: You use compelling arguments to gain the support and commitment of others

Committed: You meet challenges head-on. You learn from your setbacks and work towards improvement

Collaborate: You effectively partner with senior sales team members to manage sales opportunities from beginning to end
Compensation:
Commission/variable pay based position - $50,000 base salary with step downs to $32,800 in the state of WA; compensation includes an appointment held fee and a fee for any held appointment which converts into a sales opportunity for new business assigned to the firm's sales team.
Why Fisher Investments:

We work for a bigger purpose: bettering the investment universe. We take great pride in our inclusive culture, our learning and development framework customized for every employee, and our Great Place to Work Certification. It's the people that make the Fisher purpose possible, and we invest in them by offering exceptional benefits like:
100% paid medical, dental and vision premiums for you and your qualifying dependents

A 50% 401(k) match, up to the IRS maximum

20 days of PTO*, plus 10 paid holidays (*17 days of PTO and 3 days of sick time for California employees)

Family Support programs including 8 weeks Paid Primary Caregiver leave, adoption assistance and back-up child care
FISHER INVESTMENTS IS AN EQUAL OPPORTUNITY EMPLOYER
See the area you'll be working in.
Get an idea of what your daily routine can be like.
Explore Now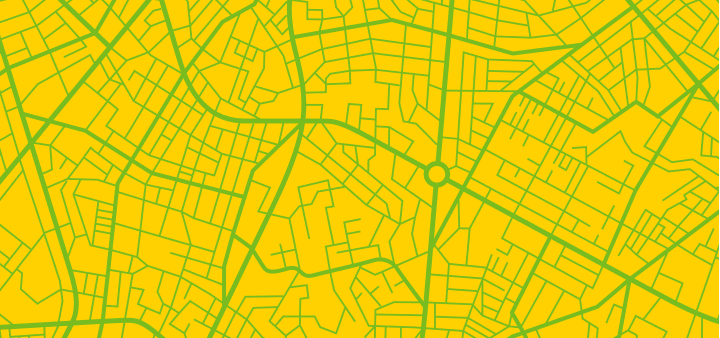 Anthony's Fisher Journey: From Sales Intern to VP
Anthony M. grew his Fisher Investments career from summer Intern to Vice President in just a few years. How did he chart a rewarding Fisher career and find success while providing outstanding service to our clients?
The firm offers each Account Executive an in-depth sales training program to start, followed with ongoing coaching and mentoring. Even our most experienced sales people are always happy to spend one-on-one time answering questions and giving advice. This sales environment helped me develop my confidence, take on new challenges and projects, and achieve my goals.

Aimee W.

Account Executive Team Leader

Fisher Investments
Over the years, so many people at Fisher have dedicated their time to my development. This includes fellow Account Executives who helped me figure out an effective process when I struggled early on, Team Leaders who shared different perspectives, and Vice Presidents that challenged me to get out of my comfort zone and develop new skills like data visualization and public speaking. I have been encouraged to strive for more than what I even thought possible!

Mathew W.

Account Executive Associate VP

Fisher Investments
My job is to talk to potential clients about how Fisher can help them reach their financial goals, and help set up meetings between them and our Vice Presidents. I get to speak with people from all across the country. It takes a lot of hard work, but it's rewarding to lead someone through the process and help them become a client at Fisher.

Andrew N.

Senior Account Executive

Fisher Investments
Every Account Executive team has a wide variety of tenure and talent. It's a common theme to have proactive mentors who take time out of their busy days to help their mentees and new hires on the team ramp up. Although sales is a competitive environment, it's clear the Account Executives care about each other and support each other's personal and professional development.

Kristina C.

Account Executive Team Leader

Fisher Investments
My first year as an Account Executive at Fisher was filled with numerous trainings designed to help me develop in sales and educate me on the industry. I loved that first year because it was highly competitive and became the first time I really understood what a sales role required in order to have staying power and be successful. The firm provided me with a mentor from day one. I was surrounded by people with different experiences tenures, and skillsets to help me form a wide base of knowledge.

Anthony M.

WealthBuilder Vice President

Fisher Investments Ireland
Join our
Talent Community
Stay connected by signing up to receive Fisher business updates and career information.
Join Our Talent Community
Sign Up
for Job Alerts
Let us know what positions you're interested in, and we'll send you job notifications.