Institutional Portfolio Analytics Associate
Fisher Investments UK
London, United Kingdom
Overview
At Fisher, we pride ourselves on building teams of people with unique perspectives and diverse backgrounds. That's one reason why we welcome candidates from all majors, and do not require a business or finance degree to work here. We are looking for motivated individuals who want to work for a purpose-driven business and enjoy developing new skills. There are no set career paths at Fisher. When you join us, you have the opportunity to learn, grow, and chart a course for a rewarding, long-term career.
Schedule: Full Time
Level: Entry
Travel: None
Salary: Competitive
Collaborative Environment. Ongoing Training & Development. Rewarding Career Progression.
Success Profile
At Fisher, our entry-level service roles demonstrate the following traits, and all are equally important to their success.
Strong Communicator
Results Driven
Trustworthy
Customer Focused
Collaborative
Detail-oriented
Culture
At Fisher, you will find a welcoming and inclusive work environment where you can grow, thrive, and do your best work. Our teams are collaborative and employees are encouraged to work with experienced professionals and managers from different business areas. Award-winning training programs support employees' ongoing development and success. Our career development offerings include mentoring, internal talent advising, global job shadowing, career counseling, bridge programs, and more.
Outstanding performance is recognized and rewarded at Fisher, and with our open career paths, you have the option to choose your own adventure and explore internal career promotions and opportunities. If you are ready to tackle new responsibilities and grow a rewarding career, Fisher is for you!
Potential Career Path
Where you go next at Fisher is up to you!
Early Career Success at
Fisher Investments
Our Global Benefits
We provide coverage that helps you stay healthy and live your best life throughout your Fisher career. This includes well-balanced and proactive health care options, and additional benefits that support your health and financial wellness.
Health Care

Quality health care packages offered globally, covering you and your qualified dependents.

Work-Life Balance

We provide various forms of support and flexibility so you can achieve appropriate balance across all your priorities.

Awards & Recognition

We celebrate achievements and drive a strong culture of recognition across the organization.

Time Off

Our annual leave packages and country-specific paid holidays help you balance work and free time.

Retirement Plans

Company contributions to your 401(k) retirement or pension plan, and access to financial planning tools.

Career Growth
& Development

Learning and development programs and resources support you as you build your Fisher career.
Responsibilities
The Opportunity:
As an Institutional Portfolio Analytics Associate, you will support institutional sales and service by creating unique and compelling content, advanced analysis, and investment strategy support for our clients and prospects. You will work with Sales and Service Professionals, Institutional Management, the Portfolio Management team, and other internal teams to support efforts directly increasing our AUM. To be effective, you will analyse research data and stay current with our capital markets outlook. Your content and commentary will provide our group with a compelling story as to why Fisher Investments adds value to the institutional investment universe. You will be reporting to the Team Leader of the Institutional Portfolio Analytics team.
This role represents an opportunity to directly lead to the growth and retention of firm AUM.
The Day-to-Day:
Create content and research materials for institutional investors regarding our views on current events, market outlook and portfolio positioning

Become an expert on the history of our complete lineup of investment strategies, and use this information to deliver insights

Identify investment industry trends

Master analytical tools (e.g. Excel, FactSet, eVestment) that IPA and other teams use to develop content

Partner with Sales and Service Professionals and Institutional Management to create convincing arguments and create insightful research supporting our investment process
Your Qualifications:
2-3 years' experience using analytical tools (e.g. Excel, eVestment, Morningstar, etc.)

Knowledge in capital markets, investment strategies, and the institutional landscape

Experience using Microsoft Suite

Demonstrated quantitative and qualitative analysis skills, as well as the ability to navigate complex environments
Why Fisher Investments Europe:
The global Fisher organisation distinguishes itself by putting clients first, providing unmatched service, and taking a personalised approach to investing. You can feel confident knowing that we align with our clients' best interests by using a simple and transparent fee structure and recognised European custodians.
It's the people that make the Fisher purpose possible, and to help our employees meet their long-term goals, we offer an array of benefits, including:
100% paid premiums for our top-tier supplemental medical, dental and annual health screening plans for employees and their qualified dependents

28 days annual leave, with the ability to purchase up to 3 additional days per year, plus up to 8 paid holidays

Enhanced maternity pay package with 16 weeks' top up to full base pay for eligible employees

A retirement pension plan, featuring a 9% company contribution of base pay with an additional company match of up to 5% of base pay on personal contributions

Gym subsidy of up to £50 per month

Employee Assistance Program and other emotional wellbeing services

A collaborative working environment that practises ongoing training, educational support and employee appreciation events
We take great pride in our inclusive culture. We value the different perspectives and unique skills you bring to the team – it makes us all better. Success at Fisher Investments is motivated by results, a collaborative mindset and a commitment to accomplishing great things – so if you are ready to do that, we are ready for you! Apply today to be a part of a team environment where you make a difference in the lives of people by bettering the investment universe.
FISHER INVESTMENTS EUROPE IS AN EQUAL OPPORTUNITY EMPLOYER
See the area you'll be working in.
Get an idea of what your daily routine can be like.
Explore Now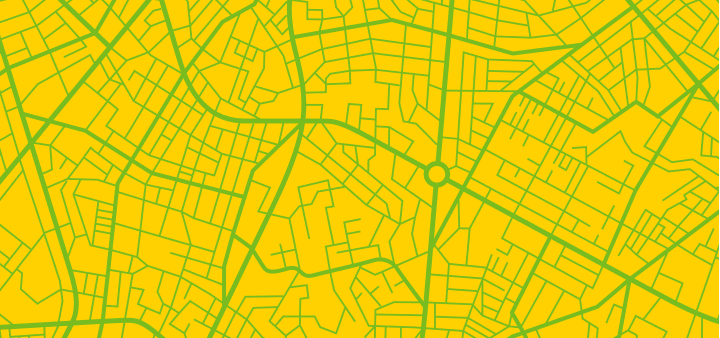 Hear from a Fisher Client Development Associate
"This was my first professional job outside of college, and Fisher has taken me from a college graduate who didn't have a business or finance background and majored in education to become a savvy businesswoman who is gaining knowledge."
-Caitlind
The culture, benefits, and mission to better the investment universe were what originally attracted me to Fisher. It feels good to work for a company that always puts their clients' interests first. Not only are you working for a company who does this, but you are surrounded by a group of employees who share the same common goal.

Caitlind D.

UK Client Development Associate

Fisher Investments
I started at Fisher as a Client Service Associate working with existing clients. Fisher is a great place to grow a long-term career. I have found fulfillment, upward mobility, stability, rewarding challenges, community, work-life balance, and more! In each role I've been in, I've learned new skills that continue to build and compound on each other for my next challenge so I can continue to grow.

Maxwell W.

Account Executive Team Leader

Fisher Investments
I felt incredibly supported during my initial training as a Client Service Associate (CSA). The training program did a great job hitting each type of learning style, which is something I didn't expect. All of the CSA new hires sat in a training pod with a mentor who was dedicated to helping us learn the role. This gave us the space and confidence to ask questions more frequently.

Rianna S.

Client Service Associate Team Leader

Fisher Investments
Join our
Talent Community
Stay connected by signing up to receive Fisher business updates and career information.
Join Our Talent Community
Sign Up
for Job Alerts
Let us know what positions you're interested in, and we'll send you job notifications.