Employees of Fisher Investments Review Our Progress


Fisher Investments is a great place to build a rewarding career! But don't just take our word for it. Through Fisher Investments employee reviews, you'll learn why people choose to build life-long careers here. Read on to discover just some of the ways we invest in our employees to foster a sense of belonging and self-development.

We have an inclusive work culture centered around learning and development programs to support your success. Our open philosophy to career paths offers the freedom to explore opportunities across the firm regardless of your background and experience. Finally yet importantly, we provide industry-leading benefits to promote your physical and emotional well-being.


At Fisher Investments, we know that a rewarding career starts with the employee experience. By soliciting Fisher Investments reviews and feedback from employees, we are better able to help shape the direction of the firm using insight on the areas employees feel are important. Through recurring self-assessment, we can continue to improve and attract great talent, like you!
The culture, the benefits, and the mission to better the investment universe were what originally attracted me to Fisher Investments. It feels good to work for a company that always puts their clients' best interests first, and to be surrounded by a group of employees who share a common goal.

Caitlind D.

UK Client Development Associate

Fisher Investments
The career progression and expansion into other countries makes Fisher a very appealing place to work and create a lifelong career. The opportunities in this fast-growing company are great, with manager and mentors who will happily dedicate their time to ensure you are on the right path

Ellie S.

Regional Sales Associate

Fisher Investments Europe
I am so thankful to have started life after college with Fisher! The firm offers each Account Executive an in-depth sales training program to start, followed with ongoing coaching and mentoring.

Aimee W.

Account Executive Support Team Leader

Fisher Investments
At Fisher, we offer our employees the opportunity to take on new roles and responsibilities and have multiple careers at one firm. I've had several, and there are still consistent opportunities for me to continue to grow and develop. This is very different from the generally more limited career track typical of the financial services industry.

Amy D.

Securities Analysis Team Leader

Fisher Investments
When I started at Fisher, I was very open to all of the roles and opportunities available. As I spent more time at the company, I really appreciated the approach that the management group had around development. Between one-on-oneconversations and stretch assignments, and providing support to the team, I felt like we were always working on developing my leadership abilities.

Itati T.

401k Solutions – Retirement Service Support Team Leader

Fisher Investments
I worked on Wall Street and spent 16 years as a consultant servicing clients in the financial services industry. Fisher attracted me because of their success and rapid growth. They specialize at what they do, and I want to be part of their success story.

Mei Yin N.

VP of Enterprise Transformation

Fisher Investments
At Fisher, it's choose your own adventure! You can have many different careers and find success in a variety of roles. The reason why there are so many opportunities is because we're a growth firm. We're continually entering new markets, managing new investment strategies, opening new offices, enhancing our technology and more.

Chad A.

Group VP of Transformation Services

Fisher Investments
How We Solicit Fisher Investments Reviews and Feedback


We encourage our employees to submit Fisher Investments reviews on different platforms. These reviews help us cultivate a welcoming workplace culture where everyone can thrive in a client-focused environment. The following engagement surveys and feedback programs help capture Fisher Investments' employees' insights and reviews:
Great Place to Work® Survey
Great Place to Work® is a recognized global authority on workplace culture. They anonymously survey Fisher Investments' employees as part of their comprehensive review process. The survey measures several factors including compensation, manager quality, overall workplace atmosphere, and the pride that employees feel working for Fisher Investments.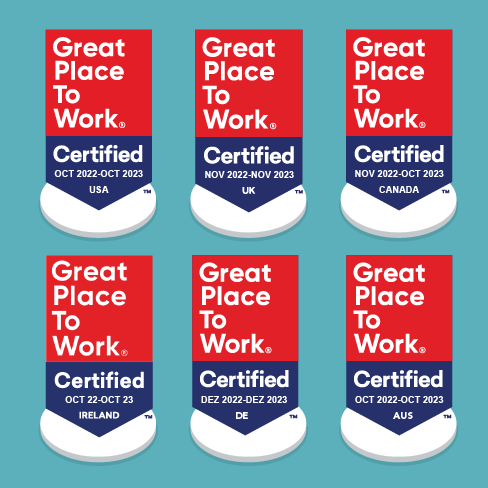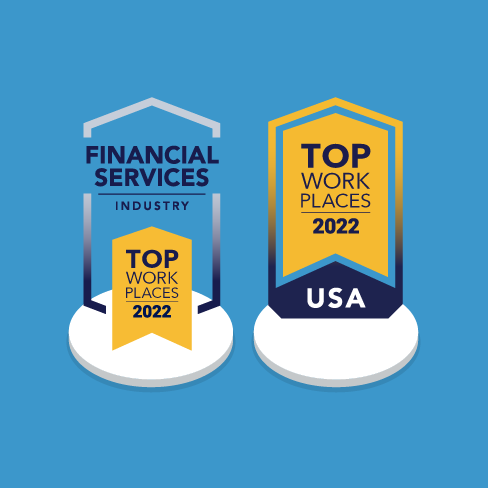 Energage Workplace Surveys
Energage is an independent employee-research and consulting firm enlisted by the Top Workplaces organization. Their surveys are sent to our US employees annually. This feedback not only helps Fisher Investments review how we are doing as an employer, but also gives us an idea of how we stack up against other regional employers.
360° Feedback Program for Managers
All leaders at Fisher Investments have the opportunity to be reviewed by and gain valuable insights from their direct reports, peers and supervisors. This development program gives them actionable feedback from the people who work most closely with them. Our certified 360° Feedback Facilitator provides private feedback to each leader.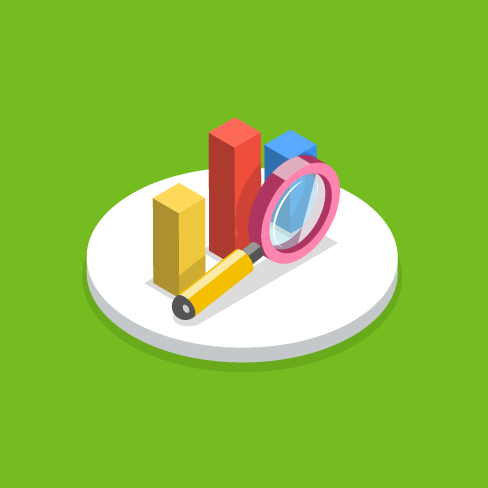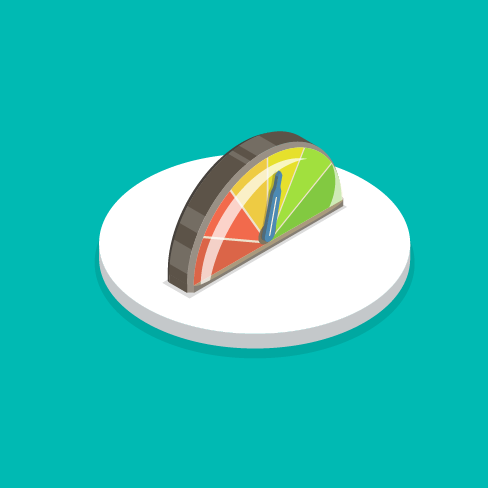 Performance Coaching Process
Fisher Investments' Performance Coaching program allows our employees to craft personal goals annually and help ensure they reach their highest potential. Through this year-round program, employees of Fisher Investments review and manage their progress by focusing on quality conversations with their managers – linking employees' individual goals with their business unit, the organization, and the CEO.
Stellar Employee-Recognition Platform
We believe it's important to celebrate our employees' achievements on an ongoing basis. As part of the Fisher Investments' employee-recognition program, we launched Stellar, a social recognition platform where employees can recognize their peers by sending messages of appreciation and nominating them for a number of internal awards. In 2022, Fisher Investments received over a thousand peer award nominations for those who have embodied the firms' values and have made exceptional contributions to our organization.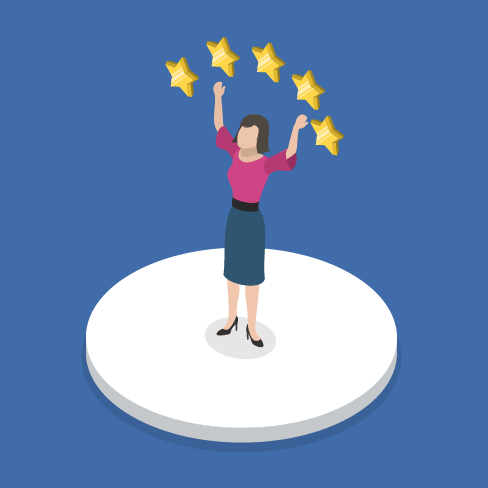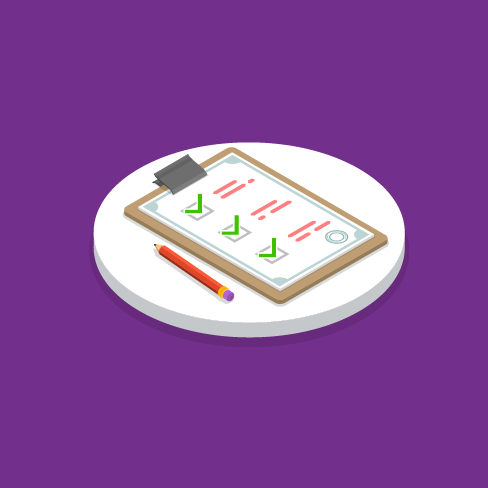 D&I Inclusion Index Survey
The Fisher Investments annual Inclusion Index Survey supports our dedication to cultivating a diverse and inclusive work environment. Employee participation is voluntary and anonymous. The survey measures employees' sense of inclusion across nine factors, including workplace respect, belonging, organizational fairness and leveraging different perspectives.
Fisher Investments' Organizational Reviews, Awards and Recognition
Our attentiveness to Fisher Investments reviews and employee feedback have earned us several top honors, including the following:
Great Place to Work®—Certified
Fisher Investments and many of its affiliates have been certified as great workplaces by Great Place to Work®, a recognized global authority on workplace culture! This recognition is a testament to our dedication to helping our employees build rewarding, lifelong careers. Fisher Investments participated in this review through employees in our US, UK, Canada, Ireland, Germany and Australia offices.
Great Place to Work selects winners of the Best Workplaces lists primarily based on employees' responses to their industry-defining Trust Index© Survey, taken as part of Great Place to Work® Certification. Results from the survey are highly reliable, having a 95% confidence level and a margin of error of 5% or less.
Great Place to Work® is a recognized global authority on workplace culture and producer of important reviews, including the annual Fortune "100 Best Companies to Work For®" list. Great Place to Work® anonymously surveyed Fisher Investments employees as part of its comprehensive review process. The survey measured several factors including compensation, manager quality, overall workplace atmosphere and the pride that employees feel working for Fisher Investments. Fisher Investments and its affiliates pay a participation fee to Great Place to Work™, which covers the cost of administering the survey to employees and the analysis and delivery of survey results. For more information and certification dates, please visit https://www.fisherinvestments.com/en-us/about/our-story/awards/gptw. Learn More
DiversityQ - Women in Asset Management
Fisher Investments was reviewed by DiversityQ and was named Women in Asset Management USA 2021 Employer of the Year! This award recognizes our focus on cultivating a welcoming and inclusive workplace where everyone can thrive and grow rewarding careers.
To determine the "Employer of the Year" award, a panel of independent judges examined US-based firms on multiple factors, including professional training and advancement opportunities, programs to increase employees' well-being, and efforts to create a more diverse and inclusive work environment. For more information, please visit WIAM Awards | Bonhill PLC and US Nomination Guidelines - Women in Asset Management.

Neither Fisher Investments nor its affiliates pay to be considered for this award. Learn More
ATD BEST Award
The Association for Talent Development (ATD) honored Fisher Investments with a 2022 BEST Award for our employee-development programs. We believe our employees are critical to our clients' success, so we support our employees' growth through career development and lifelong learning.
The BEST Awards recognize organizations that demonstrate enterprise-wide success as a result of employee talent development. Established in 2003, the BEST Awards Winners' Circle includes small and large private, public and not-for-profit organizations from around the world. Award winners must demonstrate that they are excellent in many aspects of talent development, including: Talent development has an enterprise-wide role, Learning has value in the organization's culture, Learning links to individual and organizational performance, Investment is made in talent development and performance initiatives. Fisher Investments pays a participation and administrative fee to be considered for this award. For more information, please visit https://www.td.org/best-award-winners. Learn More
Top Workplaces USA
Fisher Investments was named to the 2022 Top Workplaces USA list, marking our second consecutive year earning this honor. Top Workplaces USA recognition is based on feedback and reviews from thousands of our US-based employees. Energage, LLC analyzes anonymous employee feedback gathered through a survey of 15 areas measuring an organization's workplace culture and success.
Fisher Investments earned Top Workplaces USA recognition based on feedback from the firm's thousands of US-based employees. Energage, LLC analyzes anonymous employee feedback gathered through a survey of 15 areas measuring an organization's workplace culture and success. Scoring well indicates a healthy and productive culture, highly engaged employees and superior business results. To participate, companies must have at least 150 employees and achieve a survey response rate of 35% or higher. Those with the highest overall average scores (in comparison to like-sized companies) qualify as Top Workplaces. Learn More
Training Apex Award
Training magazine awarded Fisher Investments with the prestigious Training APEX Award (formerly T100 and T125) for 2022. Training is the leading business publication for employee learning and development. This was the fourth consecutive year Training reviewed and recognized Fisher Investments as a top employee-training provider.
The Training APEX awards are determined by assessing a range of qualitative and quantitative factors, including financial investment in employee development, the scope of development programs, how closely such development efforts are linked to business goals and objectives, and their effectiveness in terms of business impact. Companies that wish to be considered for APEX awards complete a detailed application, which is scored both quantitatively by an outside research and statistical data company and qualitatively by Training magazine editors and Top 10 Hall of Fame representatives. Fisher Investments pays a participation and administrative fee to be considered for this award. For more information, please visit: Training magazine Announces Its 2022 Training APEX Awards Winners. Learn More
Candidate Experience (CandE) Award
In 2020, Talent Board—the first non-profit research organization focused on promoting quality candidate experiences—announced their 2020 Global Candidate Experience Award (CandE) recipients. Fisher Investments was reviewed and ranked 24th in North America out of 55 award winners.
Talent Board, a non-profit organization focused on the promotion and benchmark research of a quality candidate experience, conducts a comprehensive evaluation and data analysis that consists of an employer survey and a targeted candidate survey. Fisher Investments paid a nominal fee to participate in the program. For more information, please visit: https://www.thetalentboard.org/cande-awards/the-cande-winners/. Learn More
Campus Forward Award
RippleMatch's Campus Forward Awards recognize the top early career teams and programs in the nation. Through a detailed application process, Fisher Investments shared their approach to university recruitment, candidate experience, diversity and inclusion, internships and entry-level programming. The programs picked for this award represent the best of the best, selected from applications submitted by campus recruiting teams across industries. After a thorough review, Fisher Investments' application was recognized for excellence in early career hiring in 2022.
Neither Fisher Investments or its affiliates paid any fee to apply or to be considered for the Ripplematch awards. To be considered, early career hiring teams must complete a detailed application outlining their recruitment strategies, candidate experience, early career programs, and equitable hiring process. Learn More
Built In's Best Places to Work in Dallas
Built in, a platform for technology professionals globally, named Fisher Investments as one of the 100 Best Places to Work in Dallas, Texas for 2023. The Best Places to Work awards program recognizes companies who offer the best total rewards programs and compensation packages among their peers. An algorithm determines winners based on reviews of the offerings employers showcase through their Built In Company Profiles.
Winners were determined based on an algorithm which looks at data across all Built In profiles, using company provided data about compensation and benefits as described on https://employers.builtin.com/best-places-to-work/. Fisher Investments pays an annual fee to post jobs and to manage a premium profile on the Built In website. A premium profile page is not required for eligibility as described here. Learn More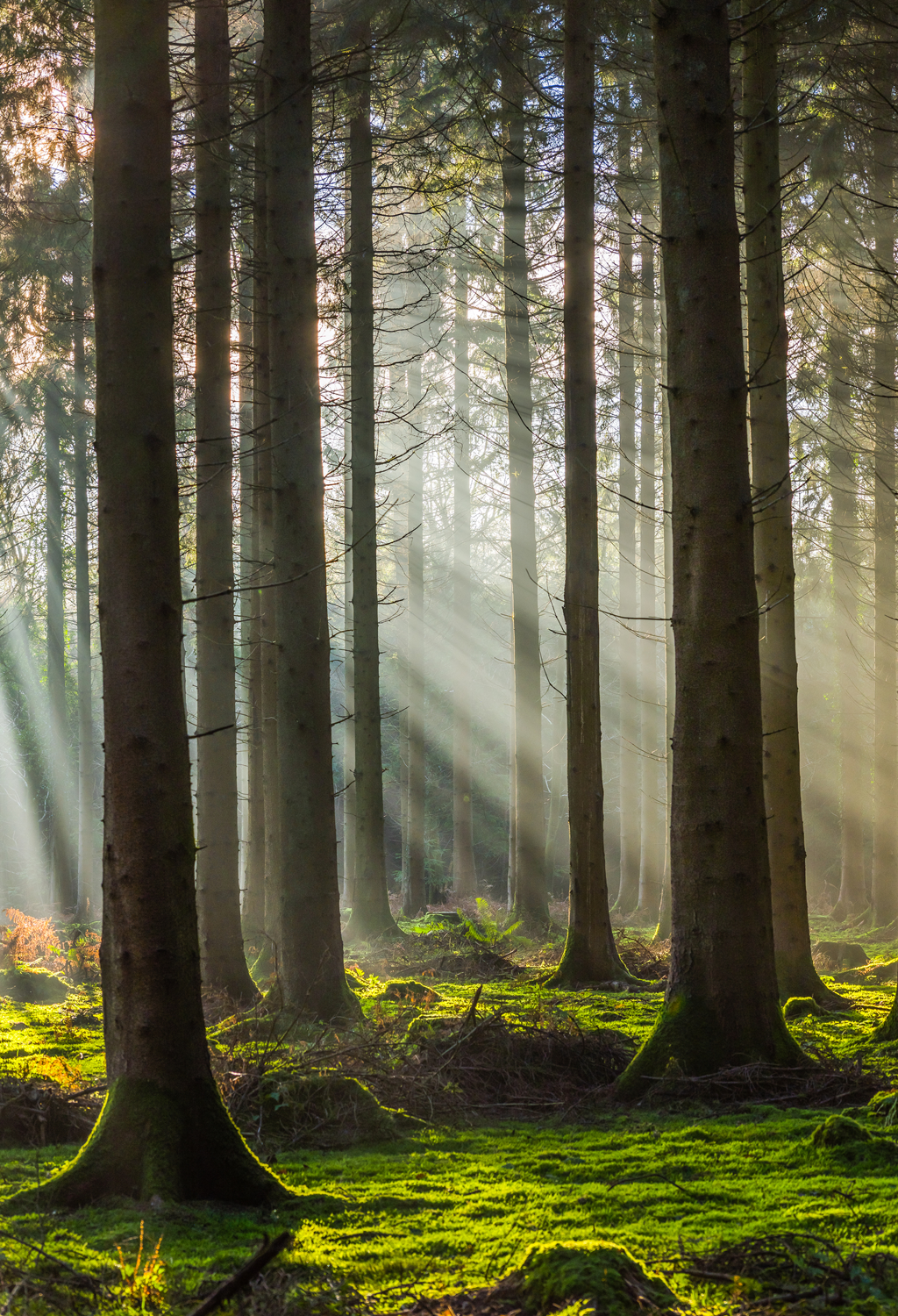 Other Platforms Featuring Fisher Investments Reviews

To discover more about the value our company offers, you can find reviews of Fisher Investments on the following sites:
Take the Next Step
If you've enjoyed the employee-based feedback featuring Fisher Investments reviews, browse our jobs to learn about available positions.
Join our
Talent Community
Stay connected by signing up to receive Fisher business updates and career information.
Join Our Talent Community
Sign Up
for Job Alerts
Let us know what positions you're interested in, and we'll send you job notifications.