Employee Performance Coaching Program Makes an Impact
At Fisher Investments, providing innovative programs that help our employees manage their goals and navigate their career journey is an important priority. Our employee Performance Coaching program is a great example of how we create a line of sight to the firm's strategy for our over 5,000 employees globally. This program allows employees to chart their own course for what they will accomplish throughout the year, and a way to receive feedback and coaching from their manager to ensure their success. Our employee Performance Coaching program makes an impact on both our employees and the firm. Training magazine even called it a "best practice" for other companies to emulate.
Employee Performance Coaching is our firm's annual process of setting goals, checking in on those goals, and reviewing the skills and competencies that are most important for each role. This program is unique in that it focuses on ongoing, quality conversations between the employee and their manager, with feedback to drive employee growth and performance. It is forward looking, aligns our firm's cascading goals with daily work, and helps each employee thrive as they grow a long-term Fisher career.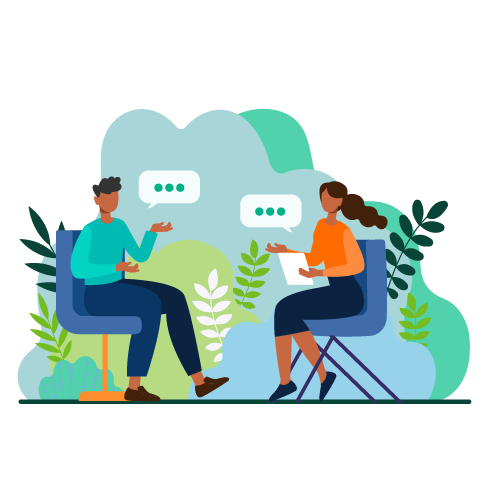 This year-round program creates the opportunity for continuous feedback on progress and clarity on how each role at Fisher Investments fuels the firm's success. The employee Performance Coaching model includes the following steps:
SMART Goal Setting: Our executive leadership team sets firm goals to achieve our strategic priorities. Each employee creates goals describing their individual contribution to team goals and enters them into our employee Performance Coaching platform for easy tracking.
Goal Check-Ins: Employees and their managers discuss the progress made on the employee's goals throughout the year. It's an opportunity for feedback, recognition, and adjusting course for the remaining goal cycle. As the year comes to a close, there is an additional opportunity to reflect on and discuss overall progress and performance.
Success Profiles: Success Profiles are a unique mix of competencies and skills critical for one's success in their individual role at Fisher. Each year, employees select a competency and/or skill for continued development.
According to a recent internal survey for Fisher Investments employees, 89% of respondents understand how their goals contribute to the firm's strategy. One Fisher employee shared, "I appreciate the general goal setting process and working with my manager to set new goals for the year." Another employee explained, "Consistent check-ins are helpful to assess how things are going and possible areas I can improve on to reach my goal."
The employee Performance Coaching program provides the opportunity for our employees to align on expectations, share feedback, and celebrate their progress! We have more than 5,000 employees across our global Fisher organization, and everyone plays an important role in helping us reach our strategic goals.
In addition to employee Performance Coaching, we offer many additional programs, tools and resources that support our employees' growth and success. Highlights include our online Learning Center, Customized Training programs, Internal Career Center, Global Job Shadow program, Internal Talent Advising, Global Career Counseling, Bridge programs, Information Sessions, and more.
At Fisher Investments, we encourage continuous feedback, ongoing learning and development for our employees, and empower them to build rewarding, long-term careers at the firm.
Join our
Talent Community
Stay connected by signing up to receive Fisher business updates and career information.
Join Our Talent Community
Sign Up
for Job Alerts
Let us know what positions you're interested in, and we'll send you job notifications.