Employee Spotlight: Investment Counselor Tracy W.
A career can be an exciting adventure, and each Fisher Investments employee has a unique background and story to share. Tracy W. joined the firm in 2021 as an Investment Counselor at our Plano, Texas office. In this Employee Spotlight, you will learn why this role was an excellent fit for Tracy and what makes Fisher a great place to grow a rewarding, lifelong career.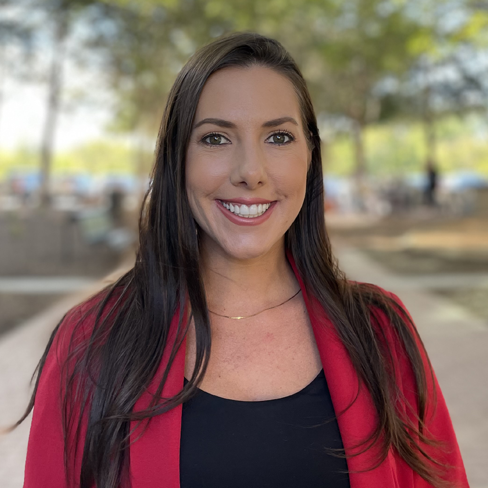 What made you decide to apply for Fisher's Investment Counselor role?

I have a degree in Marketing Management from Missouri State University and enjoyed working in a variety of positions that utilized my marketing and communication skills. Prior to joining Fisher, I was a Financial Adviser at a boutique Registered Investment Adviser in Kansas City. We had a niche business working with dentists and physicians and helped them with their personal finances and their practices' 401(k) plans. Once I learned about Fisher Investments and the customer service they provide, I decided to apply. The recruiters took the time to get to know me and aligned me with the Investment Counselor role, which was a great fit for my skills and career interests.
What do you like the most about your job as an Investment Counselor?
I've been able to learn a lot while working at Fisher, and my favorite aspect of the job is helping clients reach their long-term financial goals and making a difference in their lives. In Fisher's Investment Counselor role, I like that I'm not wearing all the hats traditionally worn by others in our industry who balance sales, service, marketing, research, and portfolio review and management, in addition to their other duties.
At Fisher, we don't sell financial products like mutual funds for a commission. We have a separation of sales and service roles, allowing me to focus on the client relationship and provide outstanding service and education, with dedicated teams providing specialized support. As the financial services industry is always changing, I think it's very beneficial that Fisher offers additional services to our clients such as Social Security analysis, financial planning, tax planning, estate planning, and Medicare review.
How has Fisher supported your career growth and development?
Fisher's training and career development programs are like nothing I've experienced before. If you want to expand your knowledge, Fisher has many resources to help you. For Investment Counselors, there are ongoing research meetings you can attend, mentors to help guide you, specialized training and classes, and up-to-date information on global events.
New Investment Counselors go through a three-month training period that focuses on learning about Fisher Investments, the company's operations, a 100-year market history, and role procedures. At Fisher, you also have the opportunity to learn about other roles at the firm if you decide to pursue something else, and to support your understanding of how other groups interact within the firm.
What makes Fisher a great place to work and grow a long-term career?
As a growing firm, Fisher is good at promoting from within and building lifelong careers. There are also so many wonderful benefits for employees and their families, which surpass what I found at other companies. For example, for U.S. employees, Fisher Investments pays 100% of your healthcare premiums (for employees and their qualified dependents); matches your Fisher 401(k) plan contributions at 50% up to the annual IRS maximum; and provides a generous Paid Time Off program in addition to 10 paid holidays!
Join our
Talent Community
Stay connected by signing up to receive Fisher business updates and career information.
Join Our Talent Community
Sign Up
for Job Alerts
Let us know what positions you're interested in, and we'll send you job notifications.